---
---

FOR A LIMITED TIME ONLY!
60%OFF+FAST FREE SHIPPING
BUY 1 GET 1 45% OFF
A new high-tech hair tool for those who are not used to using traditional wired curling irons.
 Quick question, Can Your Curling Iron?
be used while un-plugged?

auto-rotate for different style curls?

be used outside, in the car, or on the go?

charge other USB devices?

make beautiful curls in less than 8 sec?
If you answered NO to any of these questions, you're using the WRONG Curling Iron!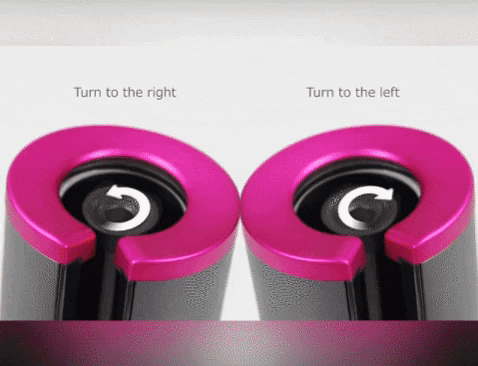 Key Features:
【Easy to Use】 -  No skill required. Learn how to use it within minutes. Everyone can be a hair curling expert!
【LCD Display】Large LED display presents clear temperature, direction, and timer.
【Two-Way Rotating】 With the latest two-way rotation technology, you only need to set the direction of rotation and put the hair in to create a perfect curl. 
【Intelligent System】 Wireless automatic curling iron can freely set the temperature (150 ° C, 160 ° C, 170 ° C, 180 ° C, 190 ° C, 200 ° C), curling time (8S, 10S, 12S, 14S, 16S, 18S )and the direction of the curls (left or right).
【USB Input and Output】 It takes about 4.5 hours to charge the curling iron. It can be used for up to 60 minutes and uses a 5000 mAh lithium-ion battery meanwhile can also be used as a power bank
【Portable】Easy to carry when traveling can curl your hair anytime and anywhere, without being plugged in.
【Hair Repair】Coating on the curling iron can effectively repair damaged hair and make it softer and smoother.
Kid-Friendly
Let's be honest conventional curling irons burn hundreds if not thousands of young girls daily! Thanks to the Wireless Auto Hair Curler that is no longer an issue. Their fingers never go near the heated plates making it a burn-free curling iron!
Perfect For:
Beauty Pageants
Cheerleading
Dance Recital
Modeling
Picture Day
Family Reunions

Gymnastics
Princess Day
The possibilities are endless with the Wireless Auto Hair Curler, But you'll have to get one to find out for yourself. 
New Technology
The Wireless Auto Hair Curler comes with the latest constant heat technology which means whatever setting you choose the Wireless Auto Hair Curler will maintain that heat setting.
Timer
Some things should not be cooked, hair is one of them. As an added bonus this Wireless Auto Hair Curler comes with A built-in timer. 
Did We Mention?
Not only can you charge the Wireless Auto Hair Curler via a USB cord, but You can also use the Wireless Auto Hair Curler to charge other devices like cameras, tablets, phones and etc.
Overview
Let's go over the benefits of the Wireless Auto Hair Curler.
Cordless- Perfect for at home or on the go.
Heat- 6 different heat settings-works on any hair type.
Rotation- Allows more volume to the curl.
Timer- No-More burnt hair, Set the timer for unified curls every time.
Powerbank- Can be used to charge other devices.
No Burn- With no tip, there's nothing hot to grab.
Not Trying To Toot Our Own Horn, But TOOT, TOOT!

This is a must-have hair gadget if you take your hair seriously.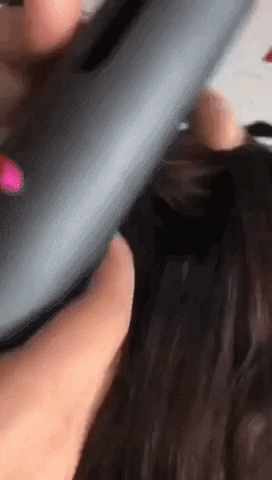 Easy To Use
You don't have to be a hairstylist to use, Regardless of your skill level the Wireless Auto Hair Curler is easy and fun to use.  
On The Serious Side, These Wireless Auto Hair Curlers Are Going Fast!
Don,t Miss Out On This Incredible Deal!
Product Details:
Brand Name: UKLISS
Max. temperature: 200 °C
Min. temperature: 140 °C
The diameter of thermal conductor: 16-20 mm
Dimensions Of Heating Plate: 60x15mm
The material of thermal plate/bar: Tourmaline ceramic
Power Source: Built-In Lithium Battery
Size: 15*36*9CM
Battery capacity: 5000mAh
Battery voltage: 3.7V
Battery Watt Hours: 9.25Wh
Ships From US warehouse

Orders take 2-5 days to process Delivered to your door in 4-13 days.
FREE SHIPPING!
Our Guarantee:
At BAT42, Customer satisfaction is our #1 priority, which is why we offer
24/7 Email Support 

or 

☎

 

1-(866) 945-9851
A 14-day refund guarantee, not satisfied? Get your money back!
Free International Shipping On All Orders.
Tracking For All Orders.
Note*
If you take a few moments out of your busy schedule and share us on Facebook, In Gratitude, We will take MONEY OFF your order. Thank You
---